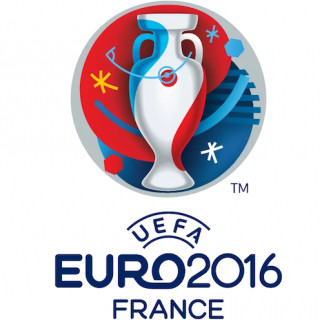 The following is a team-by-team preview with betting tips for Euro 2016. Tournament winner and top goalscorer futures markets are discussed, along with Group winners. The tournament kicks off with hosts France taking on Romania at 5 AM AEST on Saturday, June 11. The final is on the 11th of July, AEST.
Euro 2016 Wallchart
We've created a simple wallchart for the tournament with all fixture times listed in AEST. Links to both PDF and Excel versions are available. The PDF version consists of two A4 sheets.
Euro 2016 Schedule
In Australia beIN Sports on Foxtel will broadcast every fixture live while SBS will broadcast the knockout games live free-to-air along with daily highlights.
For the group stage the three kickoff times in AEST are 11:00 AM, 2:00 AM and 5.00 AM.
View the full tournament schedule
Tournament Format
The 24 teams are split into six groups of four. The top two sides from each group along with the four best 3rd placed sides will advance to the group of 16 based on the following format:
Match 1: Runner-up Group A v Runner-up Group C
Match 2: Winner Group D v 3rd Place Group B/E/F
Match 3: Winner Group B v 3rd Place Group A/C/D
Match 4: Winner Group F v Runner-up Group E
Match 5: Winner Group C v 3rd Place Group A/B/F
Match 6: Winner Group E v Runner-up Group D
Match 7: Winner Group A v 3rd Place Group C/D/E
Match 8: Runner-up Group B v Runner-up Group F
The quarter-final match-ups are:
Quarter-final 1: Winner Match 1 v Winner Match 2
Quarter-final 2: Winner Match 3 v Winner Match 4
Quarter-final 3: Winner Match 5 v Winner Match 6
Quarter-final 4: Winner Match 7 v Winner Match 8
The semi-final match-ups are:
Semi-final 1: Winner Quarter-final 1 v Winner Quarter-final 2
Semi-final 2: Winner Quarter-final 3 v Winner Quarter-final 4
The Euro 2016 final is on July 10 (July 11 AEST). There is no third place fixture for the losing semi-finalists.
(source: Wikipedia)
Euro 2016 Team By Team Previews
While there isn't get the same disparity in group strengths as the FIFA World Cup, some groups do look tougher than others. Group D looks to be tough, with no easy beats out of the four teams. Group F looks to be the weakest, with none of those four sides bringing particularly strong form into the tournament.
Note that the friendlies records listed below are accurate up until June 6 AEST. A number of teams have played friendlies since. The tournament winner odds have been adjusted for commission, where applicable.
You can view full team-by-team squad lists here.
---
Group A
---

France

Switzerland

Romania

Albania
---
Group B
---

England

Russia

Slovakia

Wales
---
Group C
---

Germany

Northern Ireland

Poland

Ukraine
---
Group D
---
Croatia

Czech Republic

Spain

Turkey
---
Group E
---

Belgium

Italy

Republic of Ireland

Sweden
---
Group F
---

Austria

Hungary

Iceland

Portugal
Euro 2016 Odds Comparison
Below are links to odds comparisons for the the most popular Euro 2016 betting markets:
Futures Betting Tips
Tournament Winner
Four countries that stand out to me as a good chance of going all the way are France (4.16), England (9.55), Spain (6.53) and Belgium (11.88). I'm also wary of Germany (5.47), who are consistently strong in tournaments.
Of those five sides, they all represent fair value, but Belgium stand out as been particularly strong value given the quality within their squad. England also look worth a punt given their strong qualifying run and form.
If I had to pick a roughie it would be Slovakia, who are worth a shout at 152.05 with Betfair, with a view to lay later if they make the final 16.
Compare the latest futures odds.
Top Goalscorer
Ideally you're looking for a prolific goalscorer who is on a team with a good chance of going deep into the tournament. Because goals tend to dry up in the knockout stage you also want a player in an easy pool.
The first players who come to mind are Thomas Muller (Germany) at 10.00 odds and Zlatan Ibrahimovic (Sweden) at 26.00 odds. Both have been prolific for their countries of late. While Sweden are in a tough group, they do stand a chance of making the playoffs as one of the top 3rd placed sides. Germany are in a tough group but do have a chance of going deep into the tournament. If Poland can go deep then Robert Lewandowski at 12.00 is also a strong chance. These three players were the top goalscorers during the qualifying tournament. Lewandowski, Ibrahimovic and Muller scored 13, 11 and 9 goals, respectively during qualifying (source: Wikipedia).
Cristiano Ronaldo (Portugal) at 9.00 odds is also worth consideration, particularly because Portugal are in an easy pool.
Other players with a chance but I'm not willing to back are the likes of Wayne Rooney, Harry Kane & Jamie Vardy for England, plus Eden Hazard & Kevin De Bruyne for Belgium. My only concern for these players is they will share the goals equally between them, rather than have one player dominate the score sheet for his country.
Compare the latest top goalscorer odds.
Further Betting Comments And Predictions
Keep an eye on the opponent team goals markets for fixtures involving the Czech Republic, who have only managed to keep one clean sheet in their last 22 fixtures.
I expect France and Switzerland to both qualify out of Group A.
I expect England will top Group B, with Slovakia a good chance of also making the final 16.
In Group C I expect Germany along with Poland and Ukraine to all make the final 16, with Northern Ireland finishing at the bottom of the Group.
I find Group D very difficult to predict. All four sides are capable of making the final 16. As I've said before, I have concerns over the Czech Republic's defensive record, which could cost them. If I had to place a wager on this pool it would be on the Czech Republic to finish last.
I expect Belgium to top Group E.
Group F looks to be the weakest on paper. Portugal and Austria should advance but I don't see either team winning the tournament.