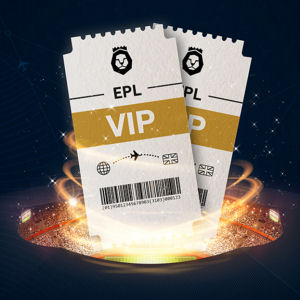 With the 2016/17 English Premier League season kicking off this weekend, Pinnacle have launched a EPL VIP Ticket competition.
About Pinnacle
For those of you who aren't familiar with Pinnacle, they are arguably the most reputable overseas sports betting company. They have a formal policy of not banning or limiting the accounts of successful punters. They instead use sharp punters' betting activity to shift the odds. Pinnacle also formally accepts arbitrage betting.
The biggest selling point of Pinnacle is their competitive odds, with low bookmaker margins that dominate our bookmaker margin surveys. For example their typical even lines are 1.952, compared to 1.90, 1.91 or 1.92 with most other bookmakers.
The prize
The winner will win a trip for two with VIP tickets to an EPL game of their choice.
The prize fund also includes 2 nights twin room accommodation in a 4 star hotel and a USD $1,000 contribution towards flights to the UK and spending money.
How to enter
Place a USD $20 bet (or currency equivalent) on any EPL game between now and the 28th of August 2016.
Receive one entry into the prize draw for every USD $20 (or currency equivalent) you bet.
Learn more about the promotion
EPL betting resources
If you're looking for a general English Premier League preview, check out our 2016-17 EPL Season Preview, which includes the major player transfers, third party predictions and futures betting tips. An article on English Premier League betting resources has also been published.
Competition terms and conditions
By entering the English Premier League competition, 'Bet & Score Premier League VIP Tickets' participants confirm they are resident in a country that Pinnacle accepts registrations from. At the time of writing the excluded countries are the USA, France, UK, Netherlands, Spain, Germany, Singpaore, North Korea, Denmark, Philippines, Syria, Turkey and any other country which prohibits online sports betting.
The Competition is open from Wednesday 10th August 2016 at 00.01 AM UTC until 23.59 UTC on Sunday 28th August 2016
'Bet & Score Premier League VIP Tickets' is open to new and existing Pinnacle customers with accounts that are verified and not suspended
Entrants must hold a Pinnacle account to receive any prizes. Accounts must have been opened before 23.59 UTC on Sunday 28th August 2016
Any prize will be paid directly into the Pinnacle account of entrants in the preferred currency of the account holder using the daily exchange rate from www.oanda.com
Entrants must place a $20 bet (or the converted equivalent in local currency) on any game in the English Premier League between 10th August 00.01 UTC – 28th August 23.59 UTC to be entered into a prize draw to win 2 X tickets to any game of their choice in the Premier League in 2016/ 2017 season
Prize fund also includes 2 nights twin room accommodation in a 4* hotel and a $1000 contribution towards flights to the UK and spending money
Entrants will receive 1 X entry into the prize draw for every $20 (or equivalent) they bet on Premier League matches during the competition period
The winner will be selected at random from all entrants and contacted by email by midday UTC on Wednesday 31st August
By entering the competition entrants agree to take part in post event PR (anonymously if so desired)
In the event of any disputes, the Promoter's decision is final
In the event of abuse or fraud the Promoter's reserves the right to cancel the competition at any time
Entrant must be over 18 or the legal age under its jurisdiction to enter in this competition
Pinnacle's general Terms and Conditions apply at all times for this campaign