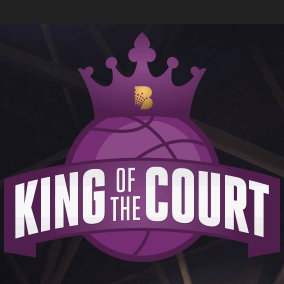 CrownBet is running a weekly "King of the Court" NBA tipping competition with 500,000 CrownBet Rewards points (equivalent to $5,000 in bonus bets) up for grabs.
The competition opens on Wednesday afternoon each week and tipping is based on the Thursday (AEST) NBA fixtures.
Entry into the Competition is free.
Learn more about the competition
How to Play
To participate you submit selections for each of the following categories:
Most Points
Most Assists
Most Rebounds
Most 3 Pointers
Winning Team
For the first four categories you are given three players to choose from. For the Winning Team category you are given a list of all NBA teams playing on Thursday.
You can only submit one entry into the competition per week. You can't make alterations to your selections once they have been submitted.
The winner(s) will be all participants that correctly select all five categories. If there is more than one winner, then those winners will share in the total value of the prize equally.
If there is no one manages to correctly pick all five categories then there will be no winner awarded.
Prize
A weekly prize pool of 500,000 CrownBet Rewards Points to be shared equally between winners. These rewards points equate to $5,000 in bonus bets if you chose to redeem them.
Eligibility
The competition is open to CrownBet and CrownBet Rewards members who reside in Australia or New Zealand.
You do not need a wagering account to enter the competition if you are a CrownBet Rewards member.
You must be at least 18 years of age in order to be a CrownBet customer and therefore an eligible participant.
Learn more about the competition