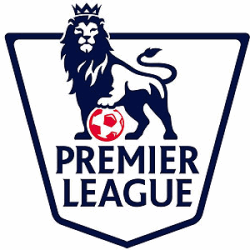 The following are futures betting tips for the 2018/19 English Premier League season. Title, relegation, managers and top goalscorer markets are discussed.
Compare Premier League futures odds
View our line-up of EPL betting resources
View the latest bookmaker promotions (not available to NSW)
Team by team season preview
If you haven't done so already, be sure to check out our team-by-team Premier League season preview.
Premier League title
It has been almost a decade since a team won back-to-back titles, but Man City manager Pep Guardiola has a strong record at the helm of a reigning champion side, having won three consecutive titles with both Barcelona and Bayern Munich. City captain Vincent Kompany has stated their keen desire to win consecutive titles because they know it would define them as a special side. Winning the title isn't a novelty for Manchester City, it's winning consecutive times that now drives them.
Man City are helped by the disruptive effect that the FIFA World Cup has had on the preparations of sides with new managers. Notably, Chelsea and Arsenal will take time to settle into their new styles of play, with some players returning to training as late as this week. Chelsea will play with a new formation to go with a different style so they in particular will likely take time to gel. Chelsea manager Maurizio Sarri was only appointed in mid-July and has said it will be two to three months before Chelsea reach their potential.
Looking at the other main rivals, Tottenham have the disruption of a change in stadium during the season and they haven't been active in the transfer market. Manchester United have had a gloomy build up to the season with manager José Mourinho looking set to repeat his customary 3rd-season blues.
Liverpool have spent large to address their weaknesses and they loom as City's biggest threat. Liverpool have a great head-to-head record against City, but bridging the 25-point gap between the two sides from last season is a herculean task. Liverpool have looked impressive in pre-season and given the difficulty of retaining a title, I give them a fighting chance of causing an upset.
Tip: wager 0.75 units on Manchester City at 1.70 (Ladbrokes) and 0.25 units on Liverpool at 5.00 (Neds)
Another option is to back Liverpool in the Winner W/O Man City market at 2.25 (Ladbrokes). You can also get Man City / Liverpool dual forecast (quinella) at 2.88 (Ladbrokes) and Man City / Liverpool straight forecast (exacta) at 4.00 (Ladbrokes).
Relegation
My expectations are in line with the general community in that I expect Cardiff City at 1.66 (bet365) will struggle the most. They have only brought in four new signings and all have come from Championship ranks. Manager Neil Warnock achieved a small miracle by getting them promoted last season – something few were expecting – so most fans will treat this season as a bonus rather than one burdened with expectation. I rate Neil Warnock highly as a Championship manager, but he has a poor record in the Premier League.
Huddersfield at 2.10 (bet365) are understandably the next favourite given their modest resources and poor run to finish last season. Two-thirds of their wins came in the first half of their 2017/18 campaign, so a repeat of the second half would see them relegated.
Watford at 3.40 (Betfair) are the third favourite for the drop. Much of the reason for them staying up last season was due to their blistering 4-3-1 start. They then spent the rest of the year slowly drifting down the table, finally ending up at 14th on the final day, which was their lowest position for the entire season. Watford finished the campaign on a 1-2-6 run. They picked up more wins in the first 13 gameweeks than they did for the remaining 25 games of the season.
The next favourite to be relegated is Fulham at 4.00 (Betfair), but I expect they will avoid the drop. They stormed home last season in the Championship to only lose one of their last 24 games, and they have spent shrewdly in the off-season. It also helps that the club is owned by a multi-billionaire. You can back Fulham to NOT be relegated at 1.40 (Sportsbet), but you might want to wait for a few weeks for better value because they do have a history of starting slowly under manager Slaviša Jokanović.
If I had to pick a higher odds side to be in the relegation fight it would be Newcastle at 6.00 (bet365). Rafael Benítez has looked a frustrated figure this summer, not just because of the lack of available funds to strengthen the squad, but by the lack of investment in infrastructure, including training facilities. After losing 4-0 to Braga, Benitez said "Things are not going well off the pitch." When asked what, he replied: "Everything. I'm worried. Fans are concerned – that have to be. We are concerned."
Tip: back Cardiff City to be relegated at 1.66 (bet365) with a possible view to lay this selection if they sack Warnock.
First manager to be sacked
This market isn't currently being offered in Australia, but for overseas visitors, it is worth a look.
Nine teams changed their manager during the 2017/18 season, with West Brom making two changes. The common theme for these sackings was the threat of relegation, with 8 of the 9 changes taking place when a team was ranked 17th or below. Some of the top prospects to be sacked first this season are:
Jose Mourinho (Manchester United)
Mourihno has a reputation for his third season syndrome. He has an ability to implode and he looked miserable during the summer due to failures to acquire his desired transfer targets. Fans weren't happy with the style of football the club played last season, so if they were to start slowly he could be heading out the door.
Claude Puel (Leicester City)
Leicester City finished last season on a dire 1-1-5 run and the club's Thai owners understandably have high expectations following their 2015/16 title win. Leicester City have a ruthless recent track record of sacking managers. Craig Shakespeare only lasted until mid-October last year.
Neil Warnock (Cardiff City)
Neil Warnock is a Championship specialist who has achieved promotion with eight sides during his career, but he has a poor record in the Premier League. Warnock was unsuccessful in his recent EPL management stints with QPR and Crystal Palace, with both EPL tenures lasting less than five months. After guiding them to promotion he was sacked on the 8th of January 2012 by QPR and was sacked on the 27th of December 2014 by Crystal Palace. Cardiff's Malaysian owner will likely pull the plug if Cardiff City start slowly and with a modest squad and no big-name signings, the club is the bookmaker's favourite to be relegated. Typically it is the relegation-threatened clubs that are the first to make managerial changes.
Tip: back Neil Warnock to be the first manager to be sacked at 12.00 (currently only available with overseas bookmakers)
Top goalscorer
Harry Kane at 4.50 (Betfair) is understandably the favourite, given his consistency. He has scored 21, 25, 29 and 30 league goals over the last four seasons. Tottenham have retained last year's squad along with their manager, so there should be good continuity for the club and Kane's goal scoring form.
Mohamed Salah at 6.50 (Sportsbet) scored 32 goals last campaign so if he can come close to that he will be right in the mix. The question is whether he can repeat that form. Prior to last season his best ever league haul was 15.
After signing on January 31st, Pierre-Emerick Aubameyang at 7.50 (bet365) scored 10 goals in 13 league appearances for Arsenal last campaign. He is the third favourite with most bookmakers but there's the uncertainty over whether he can continue that form under a new manager. Nonetheless he's certainly a name to keep an eye on for your fantasy football team.
If he can stay fit (which is a big if) then Sergio Aguero at 8.50 (Sportsbet) is a great chance. He scored 21 goals in 25 league appearances last season. It was the fourth straight year that he managed more than 20 league goals. Like Tottenham, Man City have retained last year's squad along with their manager, so there should be good continuity for the club and Aguero's goal scoring form. He scored both of City's goals against Chelsea in the Community Shield last weekend.
Romelu Lukaku at 13.50 (Betfair) is a proven goal scorer but with the lack of positivity surrounding Man Utd at the moment, he might not reach the 20+ mark that he last achieved with Everton two seasons ago. Under Jose Mourinho Man Utd didn't set themselves up to score prolifically last season. They scored just 68 goals, compared to 84 by Liverpool and 106 by Man City.
Tip: back Harry Kane at 4.50 (Betfair) and Sergio Aguero at 8.50 (Sportsbet)