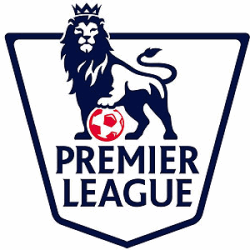 The following are futures betting tips for the 2019/20 English Premier League season. Title, relegation and top four markets are discussed.
View Gameweek 1 betting tips
View a team-by-team season preview
View our line-up of EPL betting resources
View the latest bookmaker promotions (excl. NSW & WA)
Compare EPL match odds
Compare EPL futures odds
Premier League title
This appears to be a two-horse race between Man City and Liverpool, who were both heads and shoulders above the rest of the competition last season. Twenty-five points separated 2nd placed Liverpool from 3rd placed Chelsea, which was three more points than the gap between 3rd and 11th.
In Pep Guardiola Man City have one of the best managers in the world and their already strong squad has been boosted by the acquisition of Rodri from Ateltico Madrid for £62.8 million. The scary thing is they managed to win last year's title despite Kevin de Bruyne missing 19 games and Liverpool losing only one league fixture for the entire season. Liverpool are incredibly strong too, but my fear for them is their reliance on the trio of Mohamed Salah, Sadio Mane and Roberto Firmino for goals. A lengthy injury to any of those players would significantly hurt Liverpool's title chances.
Tip: back Manchester City to win the Premier League title at 1.67 (TopBetta)
To put those odds into perspective, at the time of writing bet365 were only offering 1.50 and the Betfair back/lay odds were 1.51/1.52.
Relegation
My short-list for possible relegation candidates isn't exactly short, in fact it's half of the league: Aston Villa, Bournemouth, Burnley, Brighton, Crystal Palace, Newcastle, Norwich, Sheffield United, Southampton and Watford.
Apart from the newly promoted teams and Brighton, two sides that stand out for value are Newcastle and Crystal Palace.
Newcastle have lost manager Rafael Benitez, who worked wonders to keep Newcastle up over the last few seasons, despite limited access to funds. He has been replaced by Steve Bruce, who has a poor record in the Premier League. Furthermore, Salomon Rondon and Ayoze Perez, who scored 23 of their 42 goals last season, have departed. While they have signed Joelinton, there will be a huge goal-scoring burden on his shoulders and Newcastle could be in trouble if he gets injured. Owner Mike Ashley is despised by the fans and there are reports that around 10,000 season tickets remain unsold. There is a trading opportunity with Newcastle too due to their tricky opening schedule: Arsenal (home), Norwich (away), Tottenham (away), Watford (home), Liverpool (away), Brighton (home), Leicester (away), Man Utd (home), Chelsea (away). You could back Newcastle for relegation now with a view to possibly take an opposing position with Betfair after their Chelsea fixture.
Crystal Palace always have in-season dramas only for a late-season surge to make their campaign look more benign than it actually was. This summer they have had a drawn-out saga over whether star player Wilfried Zaha will stay. Given we're so close to the season start they will have very little time to make acquisitions to replace him should be depart. Another blow is that Michy Batshuayi has returned to Chelsea after a highly successful loan spell last season. Chelsea are currently under a transfer embargo so there's a good chance they'll hold onto Batshuayi this campaign rather than lend him out. Palace have been very quiet in the transfer window from a buying perspective, which has frustrated manager Roy Hodgson immensely. They have also sold star right back Aaron Wan-Bissaka.
Tip: back Newcastle to be relegated at 3.25 (bet365) and back Crystal Palace to be relegated at 6.00 (bet365)
Those who are more risk averse may prefer to wait to see if Zaha departs before backing Palace. The relegation odds on Palace will likely drop if he does depart, however.