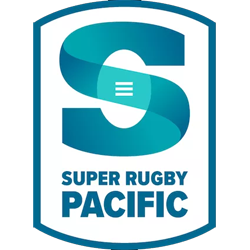 Introduction
The following is a team-by-team preview for the 2023 Super Rugby Pacific season. Futures betting tips are also provided.
We will also publish weekly betting tips. Click here to view betting tips for Round 1.
Competition Format
The twelve-side competition features five Australian and five New Zealand franchises, plus the Fijian Drua and Moana Pasifika.
There is no conference system, however extra rivalry games are included. The regular season will consist of fifteen rounds. Each team will play fourteen games and have one bye week. The teams will face each other once in a home-and-away format for eleven games and the remaining three games will focus on derby matches. Unlike last year, the Trans-Tasman games are spread throughout the season rather than played in second half of the season only.
The top eight teams will qualify for the play-offs. This will use a traditional quarterfinals, semi-finals and final format, with no teams receiving preliminary round byes. The higher ranked team will host each playoff match.
This is a World Cup Year
This is a World Cup year, which has two major implications. First, key national team players have restricted playing times that the coaches will have to juggle. Second, many teams will want to send their veteran players off on a high as many of them have already made plans to head overseas next year.
Super Rugby Pacific Team-By-Team Previews

Blues

Brumbies

Chiefs

Crusaders

Fijian Drua

Force

Highlanders

Hurricanes

Moana Pasifika

Rebels

Reds

Waratahs
Negatives:
Brumbies 31-26 Waratahs
Waratahs 33-32 Reds
Waratahs 27-5 West Harbour
Waratahs 12-5 Western Sydney Two Blues
Bottom line: This could be a big year for the Waratahs. New stadiums generally result in attendance boosts and the side's competitive showing last season should have piqued the interest of casual fans. It's not out of the question that the Wallabies finish this season as Australia's best-performing franchise. Their aim should be a top-four finish.
Futures Betting Tips
Compare Super Rugby Pacific odds
I would back the Waratahs to make the playoffs at 1.72 (Unibet). They would only need to be better than the Force, Rebels, Drua and Moana Pasifika to do so, and the Waratahs secured twice as many wins (8 vs 4 or fewer) as those four clubs last season. The Waratahs managed to finish 6th last year despite spreading their home fixtures among three venues. They should receive a boost from playing out of a new permanent stadium this season.
Notes
New and departed players lists are sourced from:
https://en.wikipedia.org/wiki/List_of_2022%E2%80%9323_Super_Rugby_transfers_(Australia)
https://en.wikipedia.org/wiki/List_of_2022%E2%80%9323_Super_Rugby_transfers
https://en.wikipedia.org/wiki/List_of_2022%E2%80%9323_Super_Rugby_transfers